2018 the eighteenth Zhongshan machinery exhibition's pre registration hot line.
2018eighteenthZhongshanmachinetoolmouldandPlasticMachineryExhibition2018fourthZhongshanindustrialautomationandroboticsExhibitionItwillbeon-30June28,2018ItisheldinZhongshanExpoCenter!600booth400exhibit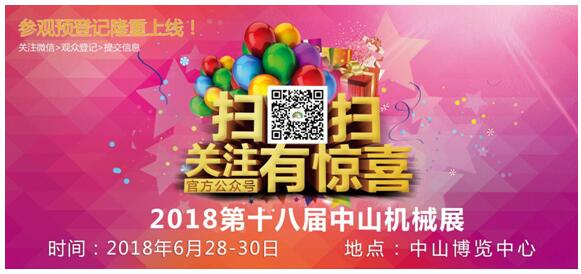 2018 eighteenth Zhongshan machine tool mould and Plastic Machinery Exhibition
2018 fourth Zhongshan industrial automation and robotics Exhibition
It will be on -30 June 28, 2018
It is held in Zhongshan Expo Center!
600 booth
400 exhibitors
35000 professional spectators
Welcome to the annual industrial grand meeting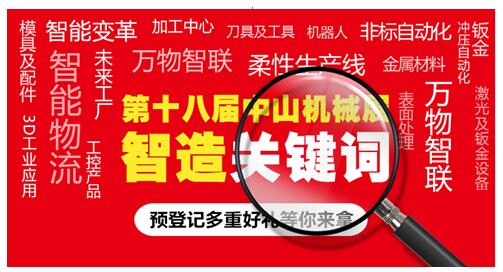 Mobile WeChat pre registration
01
Scan code concerns "WeChat Exhibition"

02
Click on "audience registration" to enter the audience registration system.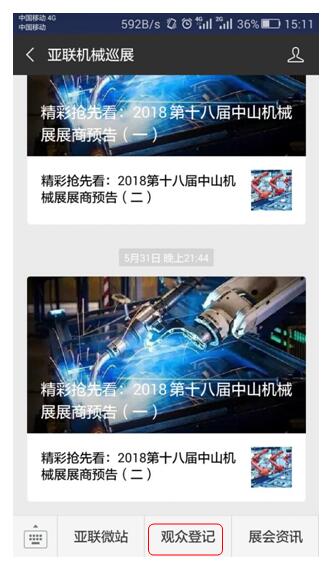 03
Click "unregistered" to enter the audience information registration page.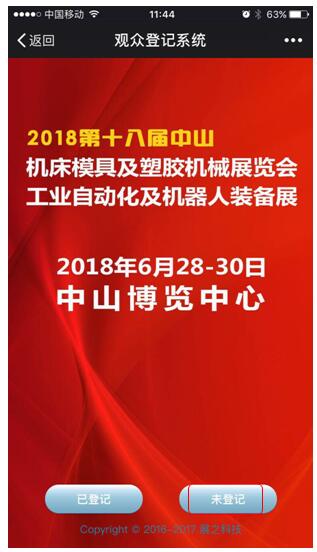 04
Click on "information entry" to complete personal information and questionnaire in 30 minutes.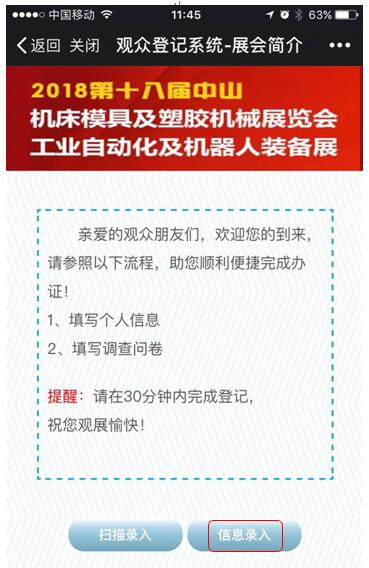 05
After completing the "personal information" and "Questionnaire", submit the information according to the "next step".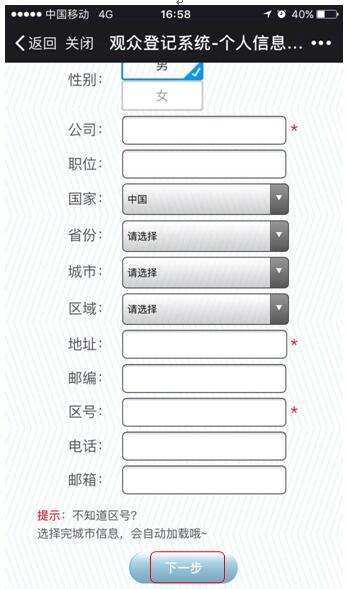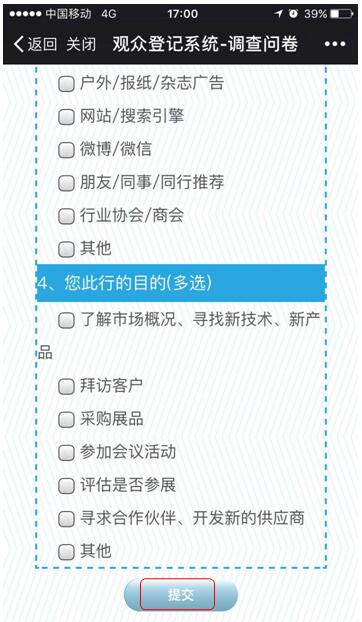 06
Upon completion of the registration, you can enter the scene quickly with the "registration success" page displayed on the phone.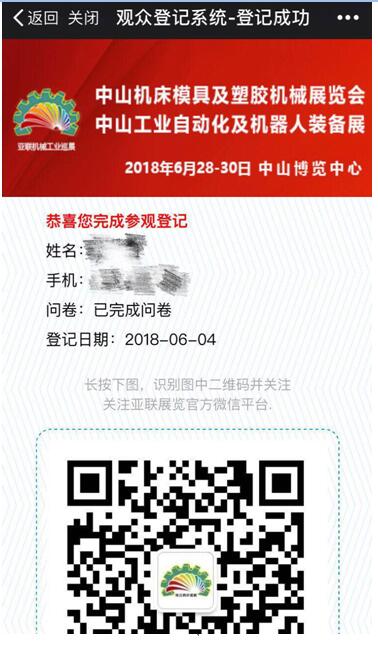 Pre registration visits can also enjoy VIP services: pre show news + journal + drinks + gift package + FREE queuing quick service. For details, please consult the Asian Federation of 0760-85311808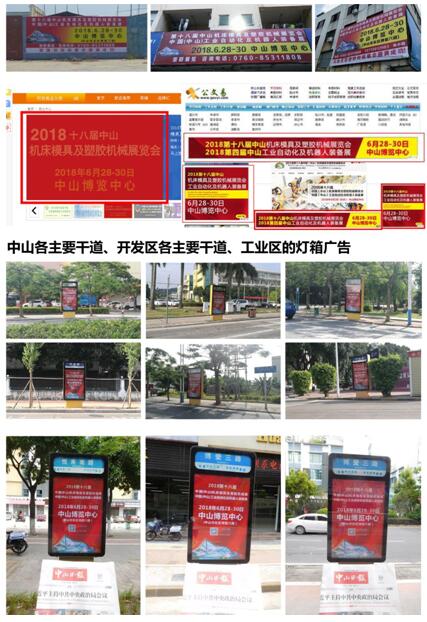 The picture shows: some advertisements will be put on the market, and the rest of all kinds of radio advertisements, WeChat friends circle advertisements, outdoor advertisements, taxis, buses and other advertisements will be put in succession.
Group audience visit reservations:
Phone: 0760-85311808, 85116683 (line 30)
Fax: 0760-23324768 anchors
Contact: Miss Yao 18028338295
The company visits 10 people to form a group. The group can enjoy VIP gifts and meals, and the group can reach more than 15 people and enjoy a special shuttle bus within 100 kilometers from the exhibition site.
Pre registration visit can enjoy VIP service: exhibition news + journal + drinks + gift package + no queuing shortcut permit!